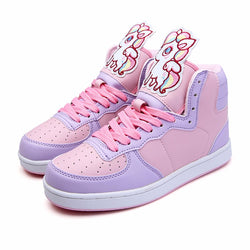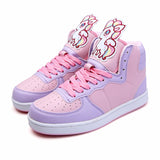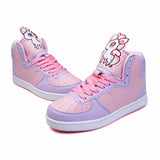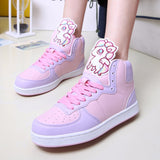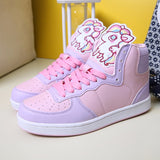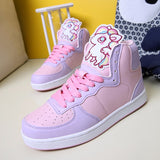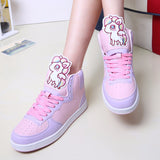 Unicorn High Top Sneakers
Everything about these fairy kei inspired magical rainbow unicorn hi tops are kawaii af! 
Only the most comfortable and durable materials were used in the creation of these kawaii shoes, so you can run, jump, and play with ease, while looking adorable as heck!
Quality embroidery patch affixed on the candy colored tongue with matching vegan leather and cushy insoles! 
What's not to love about these sweet pastel hi tops?
Size Chart:
40 = Size 9 (US)
39 = Size 8 (US)
38 = Size 7 (US)
37 = Size 6 (US)
36 = Size 5 (US)
35 = Size 4 (US)