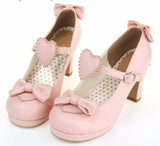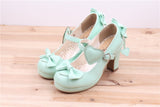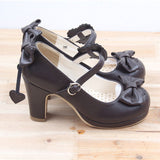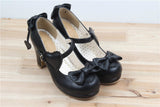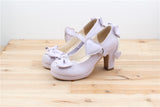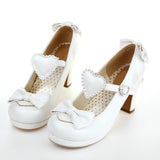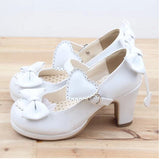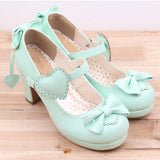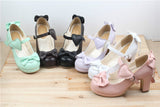 An elegant pair of pastel sweet lolita heels with dainty heart embellishments and precious  bows.
Flattering straps and secure buckle closures with a sturdy block heel puts this pair of lolita shoes over the top!
These ravishing shoes are both comfortable to wear AND ultra kawaii -  The best combination ever! 
Available in four different colors, with many different sizes to choose from!   
Available in US womens sizes up to 8.5.