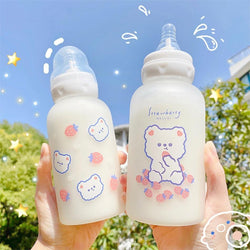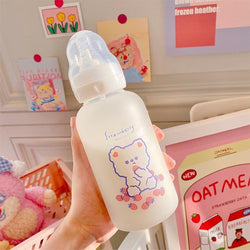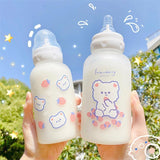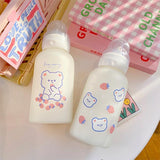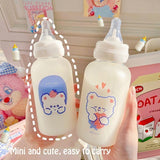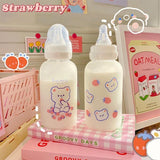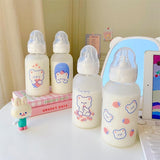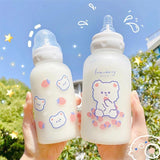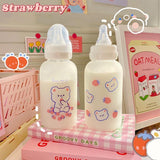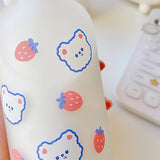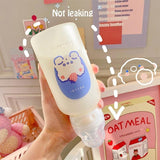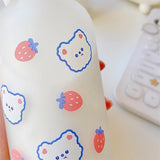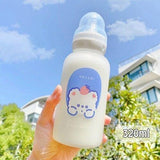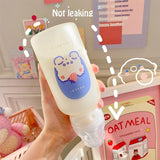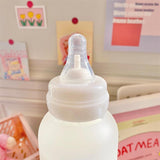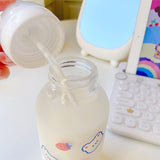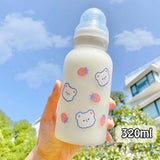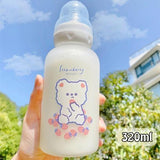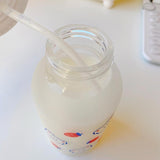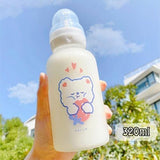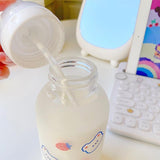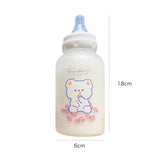 This kawaii japanese strawberry bear inspired sippy cup is perfect for kawaii babes wanting to show off their smol side while being cute as heck!
Available in several beautiful kawaii designs of your choosing!
Includes a traditional sized nipple, with a nipple protector lid on top for safety & sanitary purposes! 
Made of quality 100% BPA free and SAFE materials to drink from! Environmentally conscious!
Holds approximately 320ml of any beverage of your choice. 
Dishwasher safe.
High quality design!