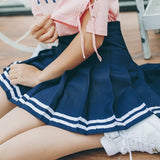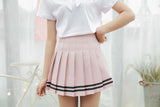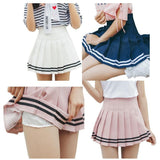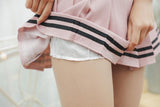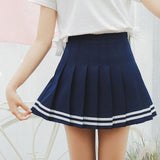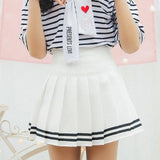 Satisfy your need for a perfect school girl tennis skirt with the perfect pleating!
Made of quality fabrics and materials, this artisan skirt takes influences from traditional kawaii, mori girl, harajuku fashion! 
Possibly the sweetest school girl style skirt ever made for everyday wear!
The first time you try on this skirt & white you'll immediately feel like the little princess that you are! 
Available in navy blue, pink, or white.  
Fits small, so please measure first and order a size or two up when in doubt!