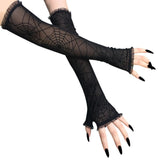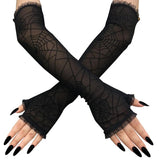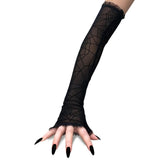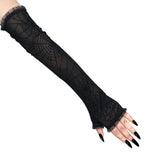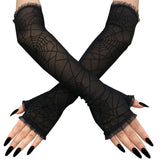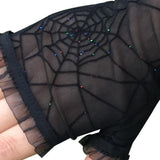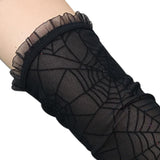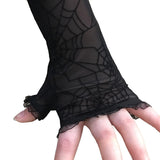 These adorable creepy cute spider web fishnet gloves / gauntlets are the perfect fit for gothic babes, or cuties looking to dress up for halloween or just embrace their gothic lolita vibes!
Made of soft, stretchy, mesh pantyhose fabric that has lots of "give" to fit most size hands! 
Beautiful embroidered spiderwebs all over front, back, and sides! 
Choose from a plain version or a subtle sequin version! 
Fingerless!