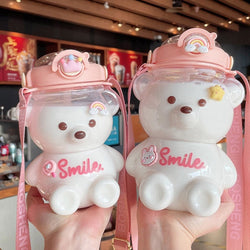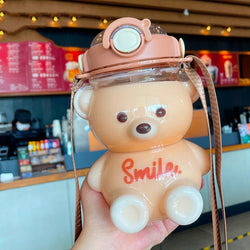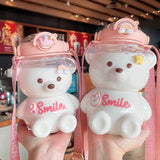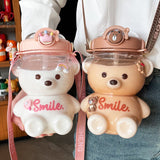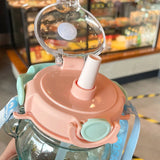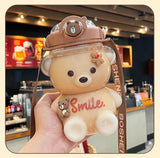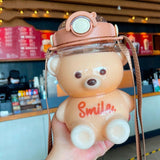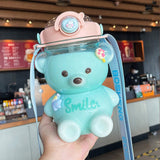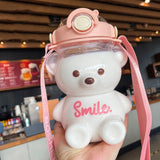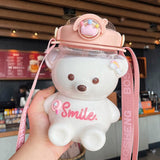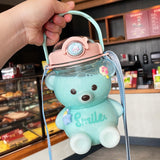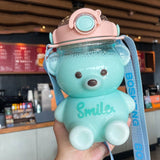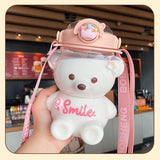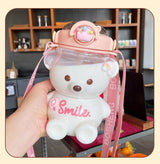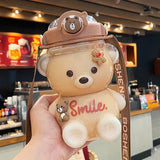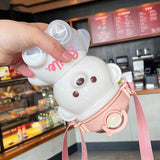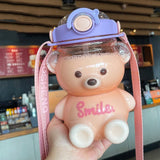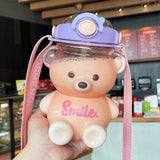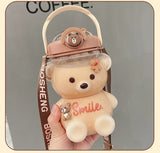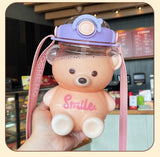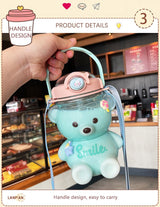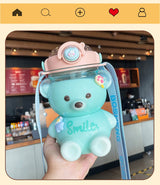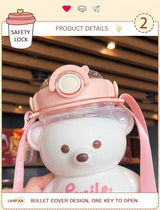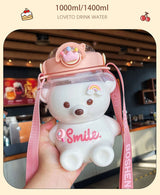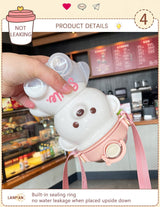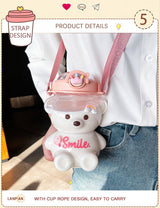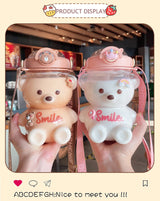 These kawaii baby bear shaped bottles are perfect for kawaii babes wanting to show off their smol and cute side while still being functional & precious af! 
Made of thick solid clear plastic that's BPA free, with a cute baby bear shape!
Made of quality 100% SAFE materials to drink from! Environmentally conscious!
Holds approximately 1400ml of any beverage of your choice. 
Strap is included and has a built in handle for easy carrying!

Dishwasher safe. 
High quality design!