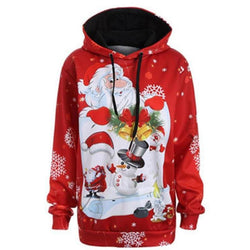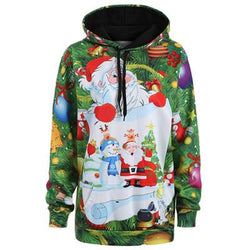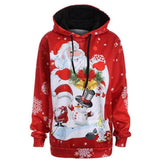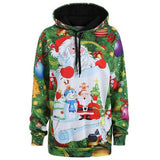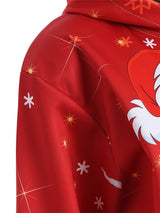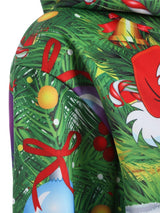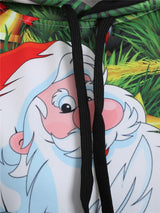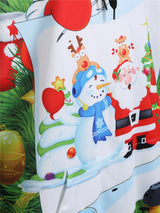 This fun and vibrant christmas santa clause hooded sweater is the perfect way to be cozy and warm in cold climates this holiday season! 
Made of comfortable fabric that feels great against the skin, and a vibrant and unique festive xmas print! 
Warm and snuggly inside!
Cute little snowman, santa, and reindeer! 
The perfect "Not So Ugly Christmas Sweater"! 
Available in sizes up to XL! (Fits relatively true to size but measure first anyway) 
A must have for every festive kawaii babe this christmas season!