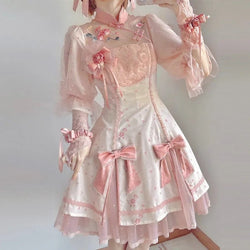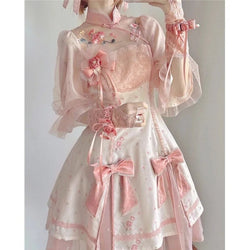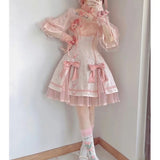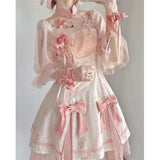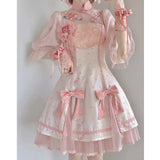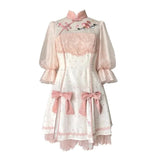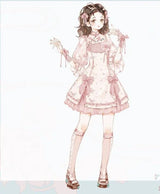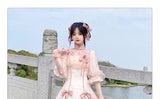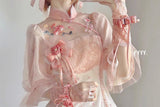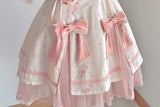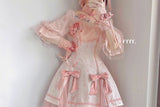 Sakura Cheongsam Kimono Dress
This exquisite traditional pastel pink & white cherry blossom print kimono lolita dress will have you feeling like a genuine Japanese princess. 
Adorn this stunning artistic masterpiece with or without a petticoat.
Luxurious details and a flattering cut with exceptional attention to details.
Please see size chart attached in pictures for exact measurements!