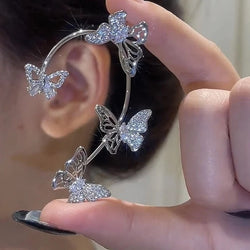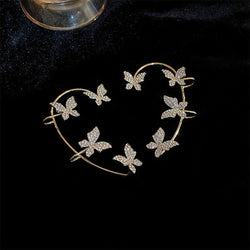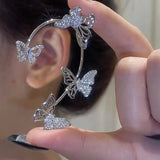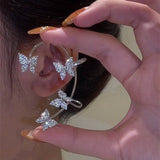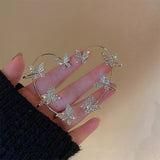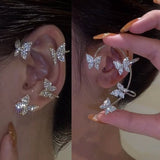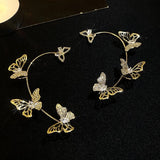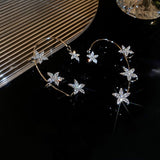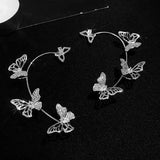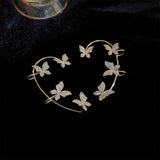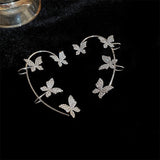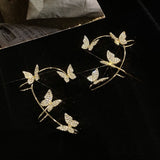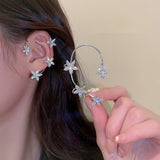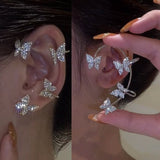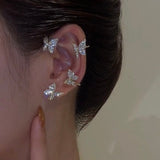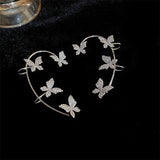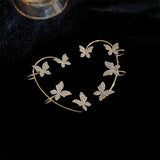 Rhinestone Butterfly Ear Cuffs
The Rhinestone Butterfly Ear Cuffs are the perfect addition to your kawaii jewelry collection.
This set includes 2 ear cuffs, one for each ear, with glittering rhinestones and shining metal.
They are designed to hook onto the ear and do not require a piercing, making them a unique and versatile accessory.
The ear cuffs are available in gold or silver, allowing you to choose the color that best fits your style.
They come in multiple types of butterfly styles, so you can choose the one that best matches your personal taste.
The ear cuffs are perfect for adding a touch of glamour and elegance to any outfit, making them perfect for special occasions or everyday wear.
The unique design and rhinestones of these ear cuffs are sure to make them a conversation piece and a focal point in any outfit.
The ear cuffs are easy to put on and take off, making them convenient for everyday wear.
They are perfect for those who are looking for a unique and elegant addition to their jewelry collection.
So, if you want to add a touch of elegance, daintiness, and glamour to your jewelry collection, these Rhinestone Butterfly Ear Cuffs are definitely a must-have!
One size fits most.