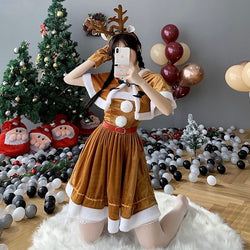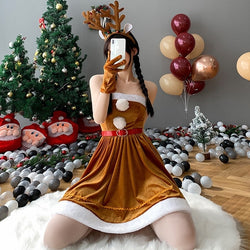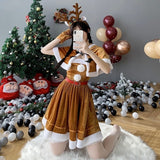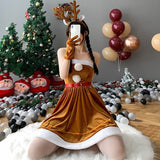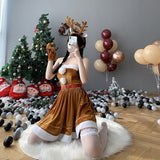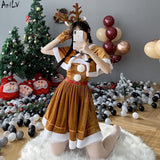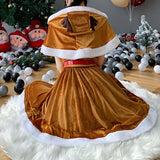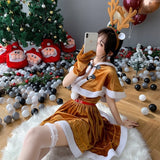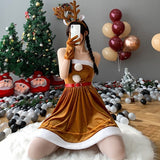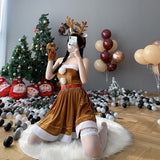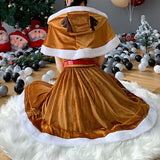 This sweet soft brown reindeer inspired dress & cosplay set is sure to please all who behold it!
A Christmas miracle, complete with a sweet matching christmas reindeer headband and velvety soft brown fabric with a flowing skirt and optional cape/shawl. 

Soft silky thick velour fabric, your partner will not be able to take his hands (or eyes!) off you! 
pompoms and vegan white faux fur trim everywhere!
Be the sweetest treat on the holiday platter this Christmas. Ho, ho, ho! ;)
A sexy little holiday gift idea this Christmas Season - a true delight for all parties!