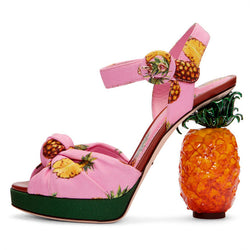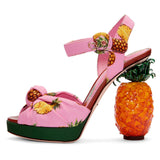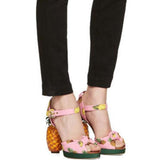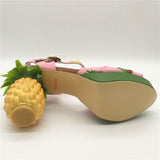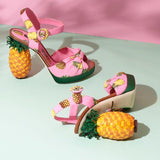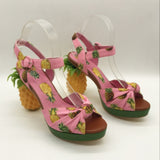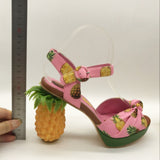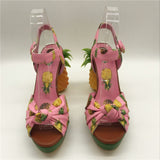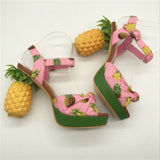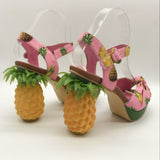 Free Shipping Worldwide 🌎 
These luxury three dimensional tropical pineapple inspired pink platform sandals have utilized only the highest quality of materials for the ultimate kawaii lolita and high fashion experience! 
These gorgeous heeled shoes are made of quality vegan leather as a base!
Covered in a stunning paradise print with a genuine pineapple shapes heel!
Secure ankle straps makes these one of a kind heels easy to walk in.
Inspired by high fashion runway looks! 
Sizes given are in traditional US ladies sizes:
---