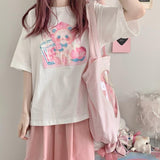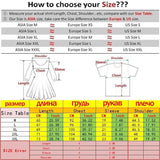 This sweet pastel fairy kei peach bear tee is a must have for any kawaii princess  with a love for pastel fashion and kawaii aesthetics! 💖   

Inspirations from manga, anime, and japanese street fashions! 

Traditional t-shirt cut, it will quickly become your new favorite everyday tee.

Comfy material!

Plus sizes up to 3XL available! 

Flattering and slightly oversized, with 2 base colors to choose from - pink or white!