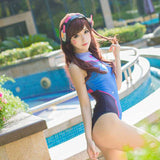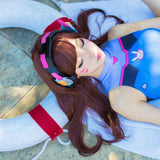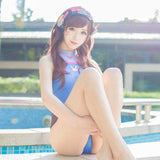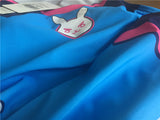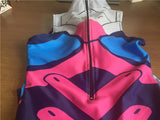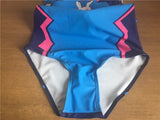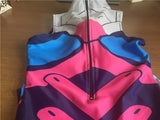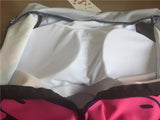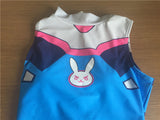 A superior quality, fully lined, D.Va Overwatch gamer style one piece swim suit with built in bra liner! Fantastic, durable, stretchy swimmer material with vibrant colors!
Absolutely stunning on almost all body shapes and sizes as it holds you in, and provides support!
Can easily be used as a costume / dva cosplay, or for every day wear at the pool or beach! 
Size guide using your height/weight:
Height: 160--165 cm Weight: 45--50 kg you're a size MEDIUM (5'3" - 5'5" and 99 - 100lbs)
Height: 160--165 cm, Weight: 50--57 kg you're a size LARGE (5'5" and 100 - 125lbs)
Height: 165--170 cm, Weight: 57--64 kg you're a size EXTRA LARGE (5'5" to 5'7" and 125 - 141lbs)