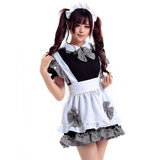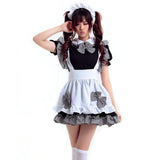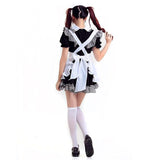 This sweet and sassy traditional maid cosplay outfit is the perfect surprise for your significant other, or to pair with contemporary accessories for a super cute outfit! 
With a white suspender style apron over a traditional ruffled black top.
Cute black and white plaid bows add just the right amount of charm.
Available in one size with elastic stretch. We recommend ordering if you're between size XS and Medium.