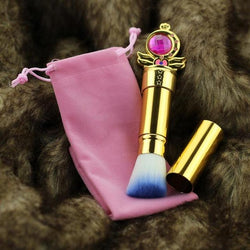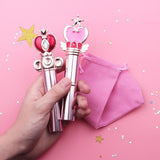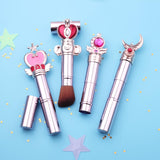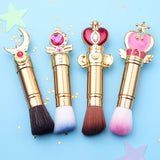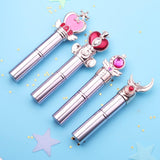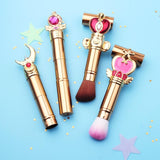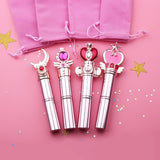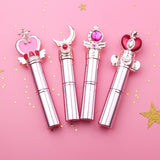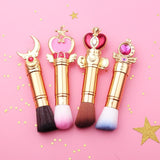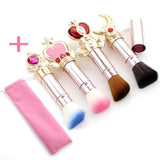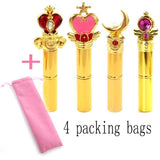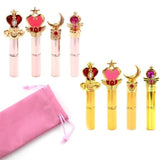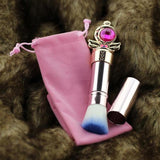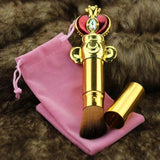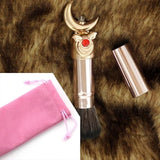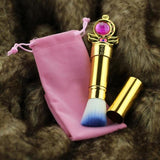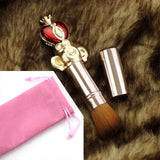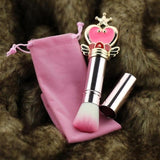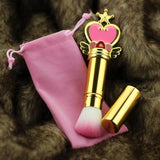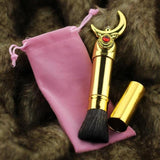 Magical Girl Wand Brushes
These luxurious magical girl wand inspired make-up brushes are truly a sight to behold!
Made of the high quality materials only, soft malleable bristles, gorgeous jewels and seamless and flawless functionality, these brush both look incredible AND perform just as well!
Use these to apply foundation, blush, or contour!
These brushes will be your new favorite in your make-up artillery for countless reasons! You'll want to display them proudly on your vanity! 
Choose from rose gold, or regular gold, and a variety of colored brustles and magical wand ends!
We also sell discount packs of 4 or a complete set of 8 for

huge

savings!