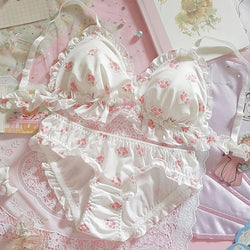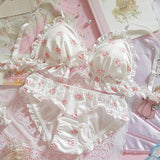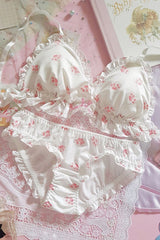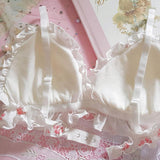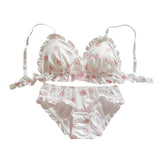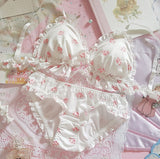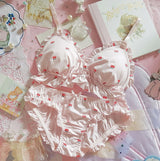 This pink & white paw print lingerie set is a must have for any kawaii babe who loves kawaii fashion and all things neko.
Made of luxurious white ruffled fabric with the cutest little pink paws all over, and cute bows!
Made with stretchy elastic for a comfortable and flexible fit!
Choose from a medium or large cup size. Maximum cup size (large) would be a C cup, whereas as medium should work for a size A or B cup.