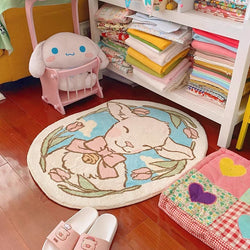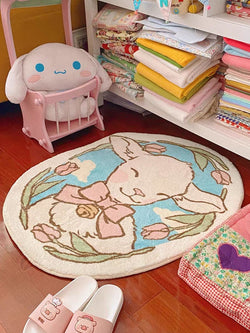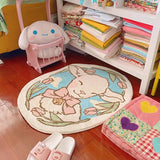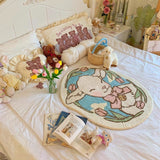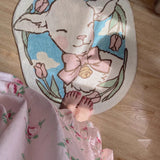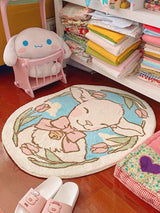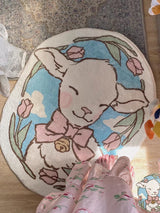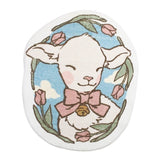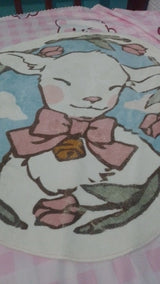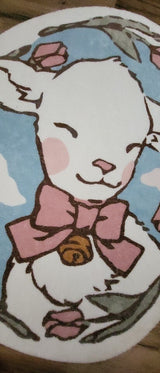 This sweet vintage lamb floor mat is a must have for any kawaii bedroom.
Available in 3 sizes from small to extra large, it can be used in the bathroom as a bath mat, in the bedroom as an aesthetic piece, or even hanging on the wall as the piece of art it is.
Made of high quality thick floor mat material with a quality backing.