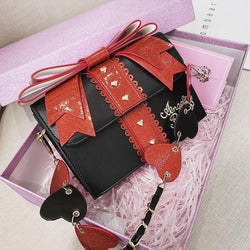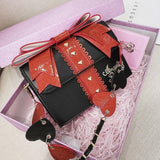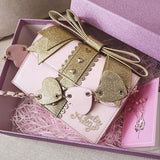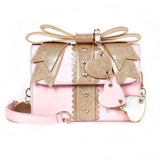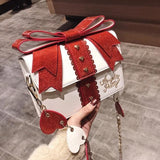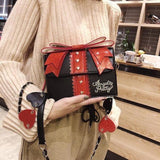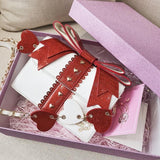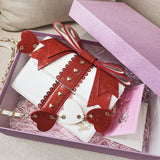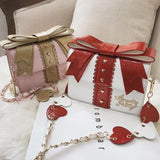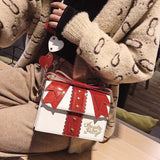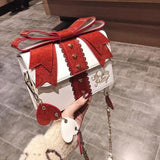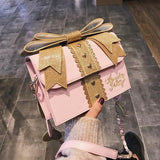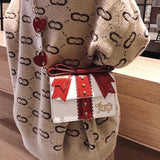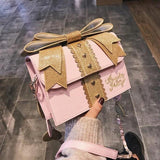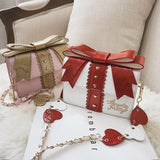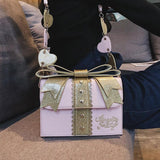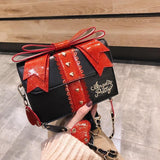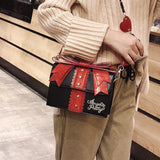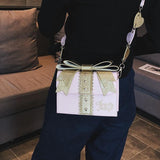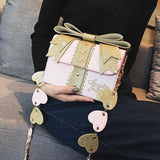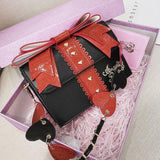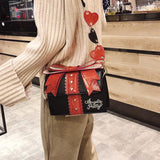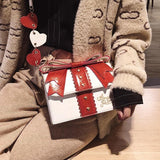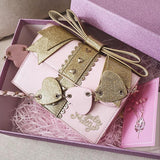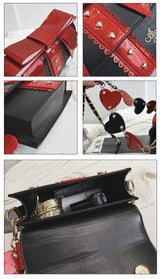 This gorgeous glittery and shimmering lolita purse is in the shape of a present / gift package, with a pretty little bow on top!
Featuring gorgeous lolita inspired details, hand embroidery, vegan leather, and a truly eye catching design, this sweet little gift bag is sure to impress!
A great gift idea this holiday season - wrapping required ;)
Spacious interior!
Choose from 3 gorgeous color combinations, all with gold detailing!