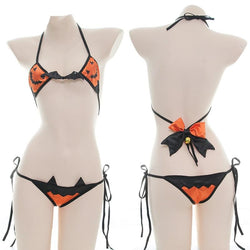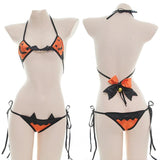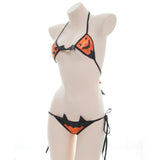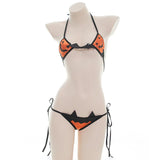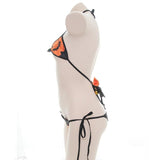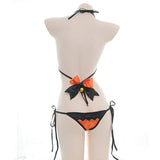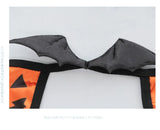 Jack-o-lantern Lingerie Set
This black & orange pumpkin lingerie set is absolutely perfect for creepy and spoopy kawaii babes looking to express their haunted halloween side.
Featuring halloween inspired colors of orange and black, with adorable jack-o-lantern pumpkin faces on the bikini top!
A skimpy and flattering little bra, with matching neko-ear panties! What's not to love?
Repurpose this into a halloween costume, or sport it for your significant other on hallow's eve, or heck - wear it everyday, baby! ;) 
Draw strings that are adjustable like a string bikini allow for wonderful

size flexibility

and could fit most cuties up to size XL!