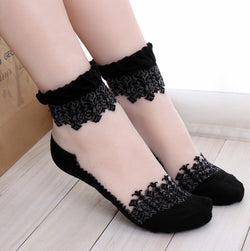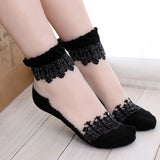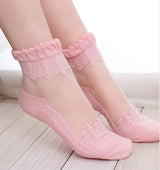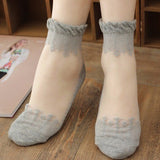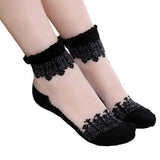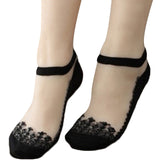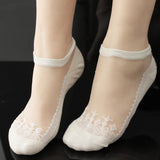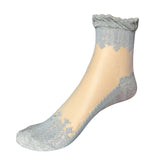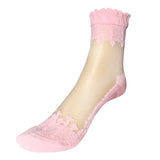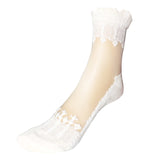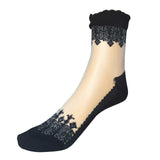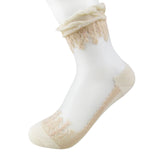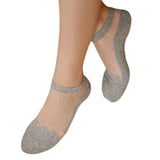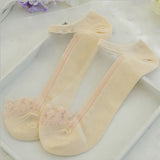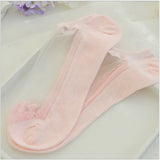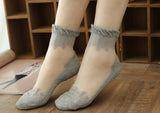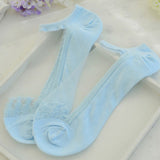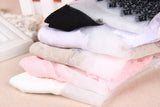 These unique socks are made of a gorgeous clear fabric with dainty elegant lace in a variety of colors. 
Available in two styles - above the ankle with a thicker lace band, or a just below the ankle, with a slightly smaller lace band.  
Great for dainty traditional lolita, larme, or mori girl outfit! 
These see-through socks are absolutely guaranteed to impress!