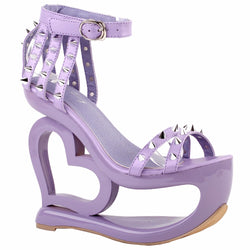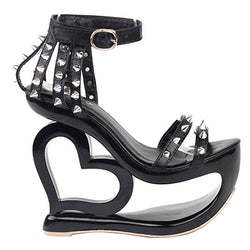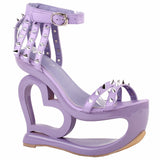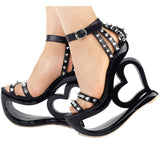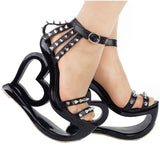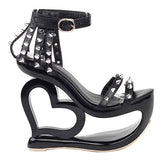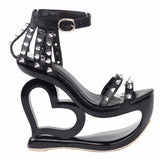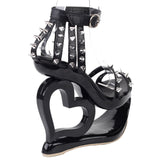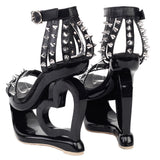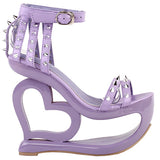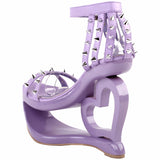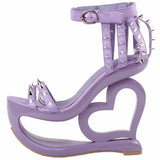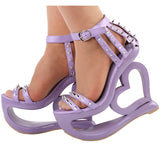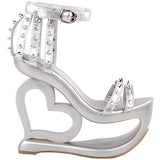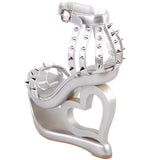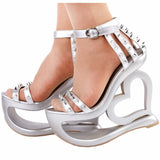 These artisan crafted unique hollowed out heart platform sandals have an eye catching profile that is sure to impress!
Featuring all vegan materials, these shoes are animal-friendly, while being vogue and badass! 
Goth and punk rock inspired studs adorn every strap to add edginess!
Sexy ankle strap buckles adjust to your liking!
Available in 3 gorgeous colors including black, lavender purple, and silver. 
Gothic babes and punk rock streetwear fashionistas, eat your heart out with these perfectly rockin' sky high platform shoes! 
Sizing is in typical US sizing.