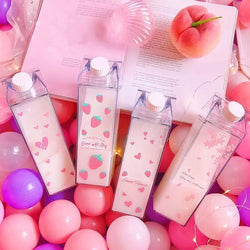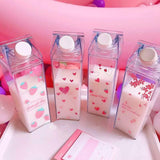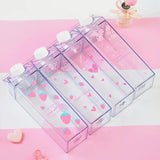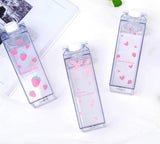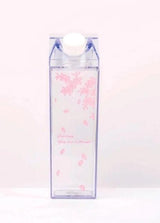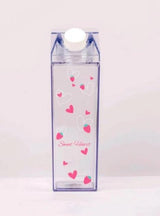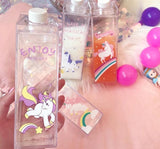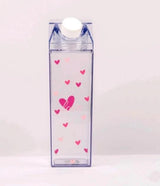 These adorable square milk carton shaped transaprent water bottles are a must have for any kawaii princess!
Featuring an assortment of kawaii designs of your choosing on a clear transparent backdrop to showcase your beverage of choice! 
Made of quality 100% BPA free and SAFE materials to drink from! Environmentally conscious!
Holds approximately 500ml of any beverage of your choice. 
Dishwasher safe. 
High quality design!