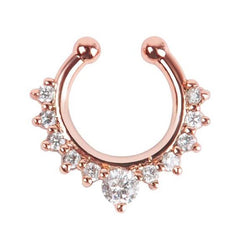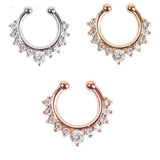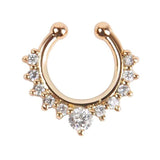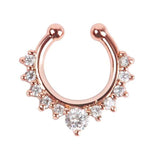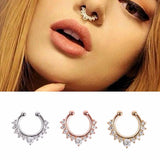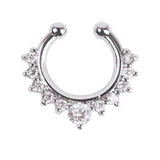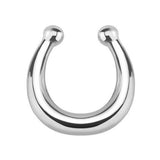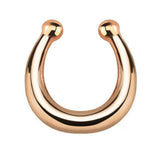 These gorgeous highly realistic septum nose rings require no actual piercings! They simply slide in and stay securely in place. Nobody will know any different!
Save yourself the pain and upkeep, and invest in a few good quality fake septum rings to keep your facial piercing game on point, in the smartest way possible. ;) 
One size will fit nearly any sized septum!  Made of quality nickel-free metal that is non-irritating! 
Available in 3 different metal colors - gold, silver, and pink rose gold, and multiple rhinestone gemstone colors and styles!