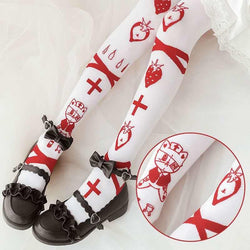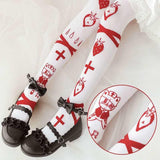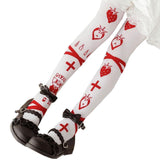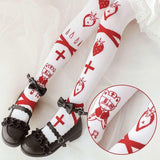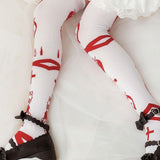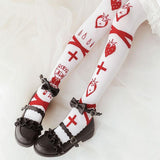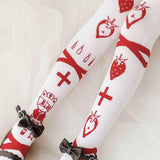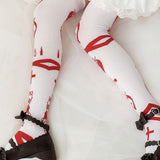 Emergency Berry Stockings
These deliciously sweet menhera inspired strawberry stockings have a vibrant berry & nurse kitten print that compliments any littlespace or kawaii outfit, with some spooky macabre vibes! 
Made of comfortable and stretchy cotton fabric with a kawaii as heck pattern that is sure to impress!
White ba sweet nurse kitty cat, red medical crosses, blood drops, and juicy ripe red strawberries - inspired by sweet lolita fashion and menhera!  
Fits snug, so these stockings work best on cuties size XS- XL best!