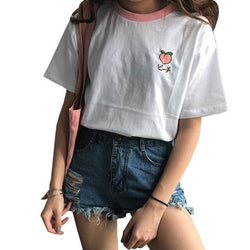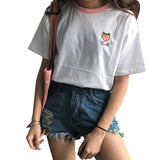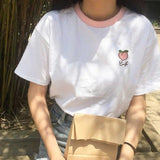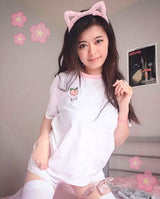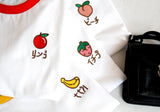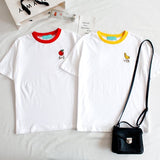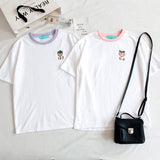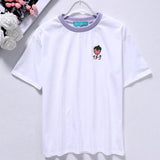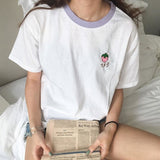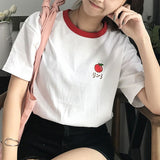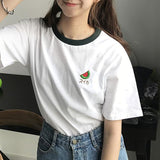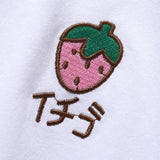 These adorable hand embroidered korean fruit shirts are the perfect lazy t-shirts for everyday kawaii fashion! 💖 
Choose from strawberry, watermelon, peach, apple, and banana!
One size fits most kawaii babes size XS to Large, with it being looser and tighter in accordance with your size. 
Slightly "oversized" slouchy fit.