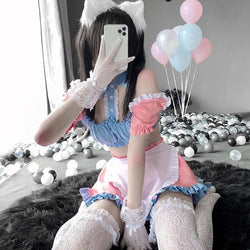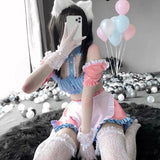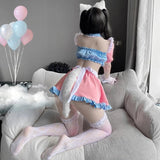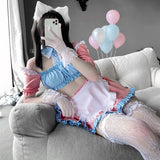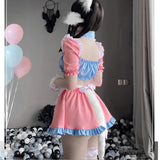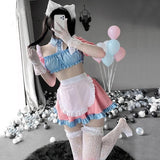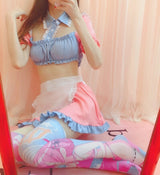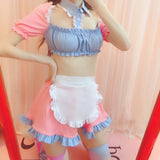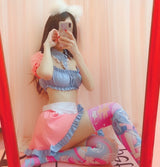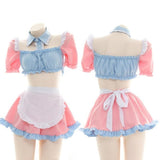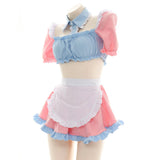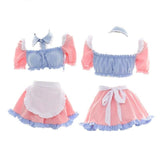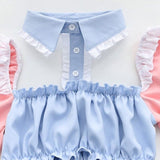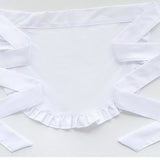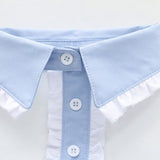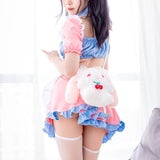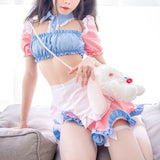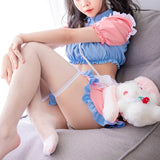 Cotton Candy Maid Cosplay Set
 This sweet pink & blue cotton candy inspired ruffled maid cosplay set is a must have for any kawaii babe who loves kawaii fashion and cosplaying/roleplay fun! 

With a cute ruffled cropped top with button up collar,  sweet apron and skirt, with layered of cotton candy ruffles, what's not to love about this super cute maid lingerie set?
Made of sweet white ruffled fabric that's breathable with red ribbons!  

Made with stretchy elastic for a comfortable and flexible fit!

 Bust 88cm, waist 76cm, with stretch. Suited for weight between 40-60kg.