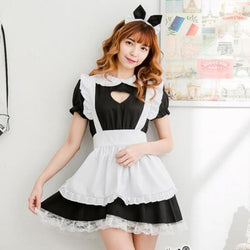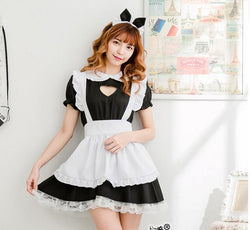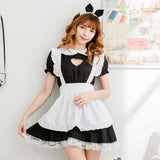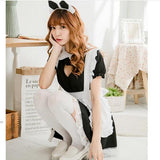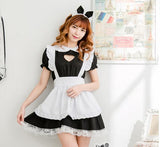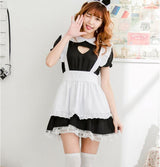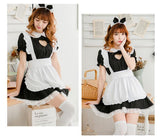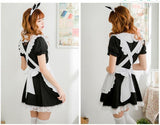 Complete Neko Maid Outfit
This sweet and sassy traditional maid cosplay outfit is multifunctional: wear out everyday, or pair it with some sweet accessories to play up your maid cafe look.
Inspired by kawaii fashion and Japanese anime, with a neko cat twist!
Cute little peep hole heart in the chest with just the right amout of frills and ruffles. 
Includes the dress and apron.
Available in sizes up to Extra Large, but it does fit small and we recommend checking the size chart first and still ordering a size or two up. 
Size chart (cm)
| | | | | |
| --- | --- | --- | --- | --- |
|  Size(cm)  |    Bust    |    Waist    | Shoulder Width | Dress Length |
| S | Less 84 | 60-80 | 35 | 75 |
| M  | 85-87 | 63-84 | 36 | 76 |
| L | 88-91 | 66-88 | 37 | 77 |
| XL  | 92-95 | 69-92 | 38 | 78 |
| XXL | 96-100 | 72-97 | 39.5 | 79 |
| 3XL | 101-106 | 75-102 | 41 | 83 |
| 4XL | 107-110 | 78-107 | 42.5 | 84 |
| 5XL | 111-116 | 80-112 | 44 | 85 |