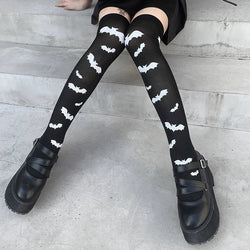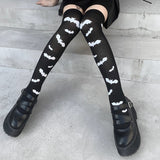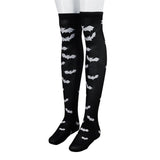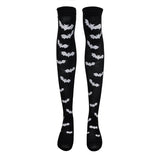 Every spooky cutie needs a fabulous pair of bat stockings that go over the knee!
Creepy cute and perfect for halloween OR year round! 
Inspired by cute goth fashion! 
One size stretches considerably, but we recommend purchasing if you're between the sizes of XS and Extra Large for the best fit, or if you have smaller lower legs!