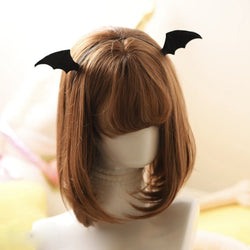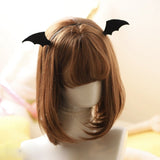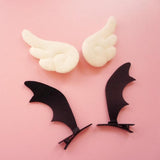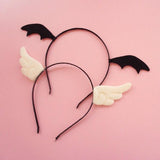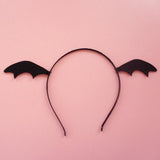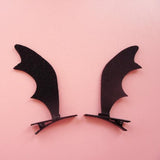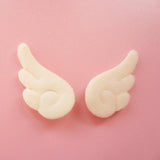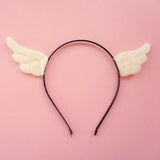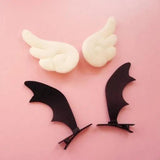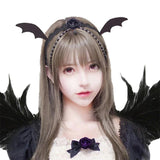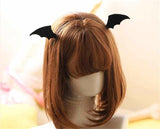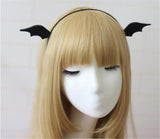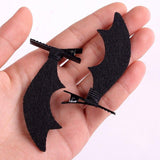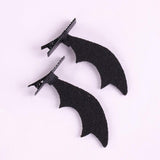 Bat Wing Headband & Clips
These sweet lolita bat wing or angel wing hair clips / headbands are a perfect way to take your style to the next level!

Made of soft quality plush fabric on a sturdy metal hair clip base of adjustable headband. 
Inspired by gothic lolita & halloween, while the angels wings are inspired by card captor sakura and magical girls everywhere!
You'll want to collect them all! Perfect for halloween & dress up!