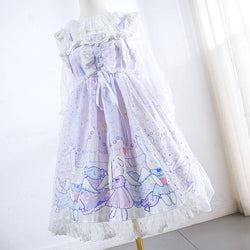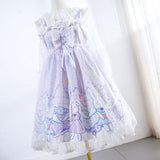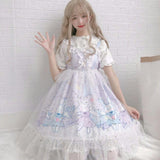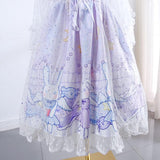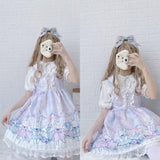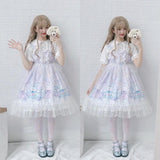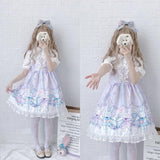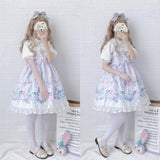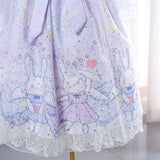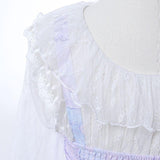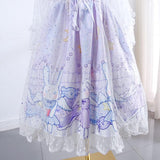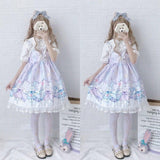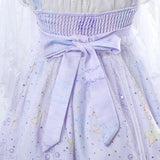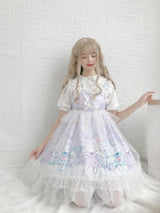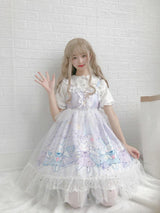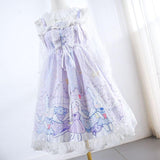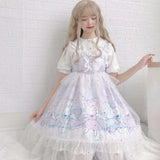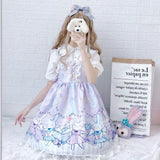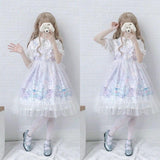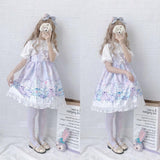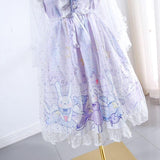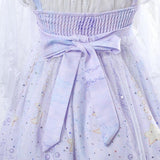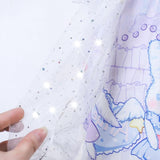 This gorgeous lavender angelic ballerina inspired bunny lolita dress is the perfect pattern for kawaii princesses with a love for dance and all things pastel!
With a beautiful print featuring white bunny rabbits with angel wings dancing and doing ballet! The sweetest little ballerinas ever! 
As soon as you slip on this stunning sweet lolita dress you'll be transformed into a true princess, babe! 
This kawaii lavender lolita dress has so many gorgeous details from ruffled trim, luxury buttons, adorable collars,  and girly bows!
Available in onesizes. Please refer to measurements before purchasing to ensure it will fit you! Size

: length 86CM bust 74CM (elastic, no zipper - has stretch!)

Undershirt is NOT included*
Sparkly overlay IS included!