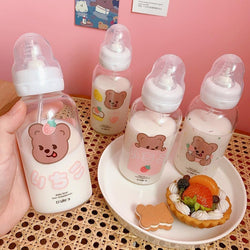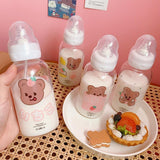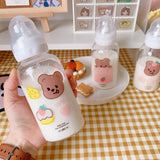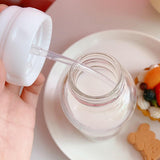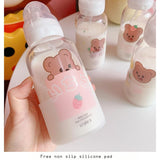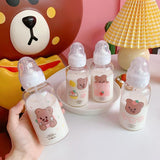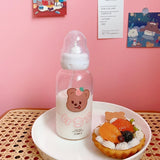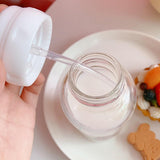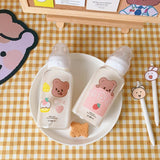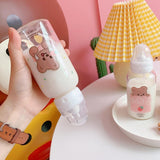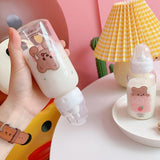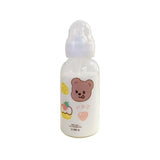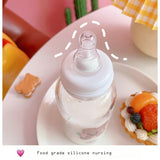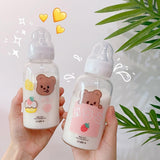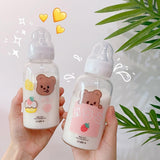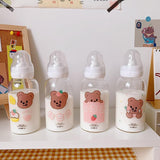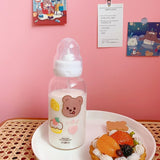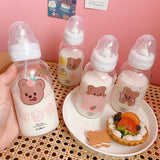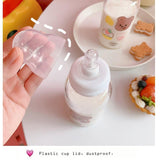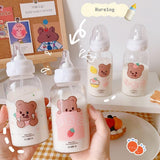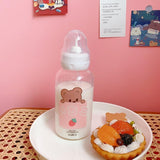 This kawaii japanese baby bear & strawberry inspired bottles are perfect for kawaii babes wanting to show off their more youthful side while being cute as heck!
Available in 4 beautiful kawaii designs of your choosing! 
Includes a traditional sized nipple, with a nipple protector lid on top for safety & sanitary purposes! 
Made of quality 100% BPA free and SAFE materials to drink from! Environmentally conscious!
Holds approximately 300ml of any beverage of your choice. This is

 slightly larger than a traditional sippy cup!

Dishwasher safe.
High quality design!