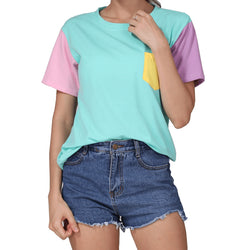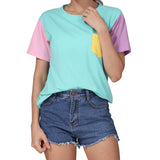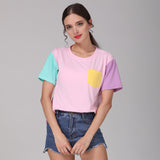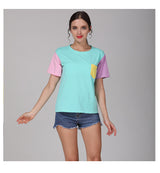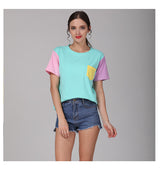 These patchwork style retro 80s inspired pastel-kei tees are simply a must have in every closet. 💖   
Cozy, loose, and kawaii! Plus, a classic chest-pocket!
Available in two beautiful color combos, and plus sizes up to XXL.  
Inspired by K-Pop fashion! 
Plus sizes up to 2XL available. Fits fairly true to size.