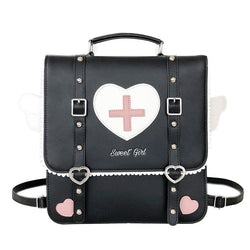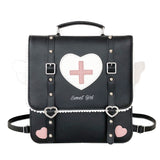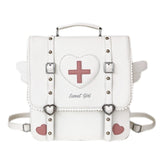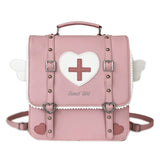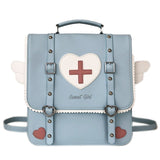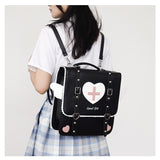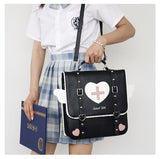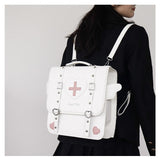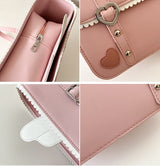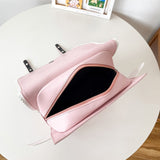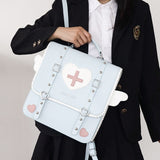 This menhera inspired paste goth backpack purse is the ultimate accessory for any fashion-forward, kawaii-inspired individual.
This angelic purse features a unique medical cross in a heart design that adds a touch of gore to the overall angelic look.
Angel wings embellish one side of the purse.
Vegan materials only. 
Adjustable heart belt buckles add an extra bit of cuteness to the bag and give you the perfect fit.
Spacious interior can accommodate all your daily essentials or weekend getaway belongings.
Available in four different color options, black, pink, blue and white, it will match all your outfits.
The bag's standout feature is its backpack conversion capability, making it perfect for running errands, going to school or work, or exploring a new city.
The adjustable straps can be easily switched between purse and backpack modes.
Perfect for everyday use, this purse will become your go-to bag for all your everyday adventures.
Don't wait any longer, get your own menhera backpack purse today!