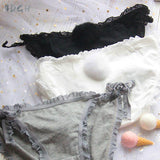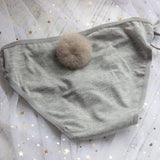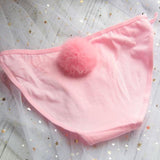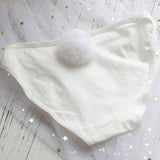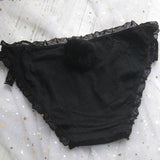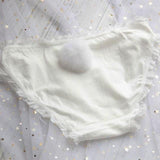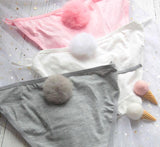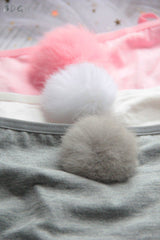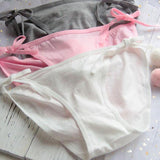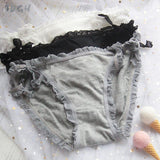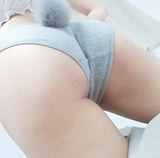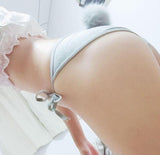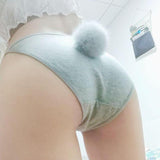 These cute little poofy pom pom bunny tail panties have the perfect cut to flatter almost any booty!
With cute frilly and lace trim along the edges, they're absolutely precious undies from the kawaii bunnies at heart.
Made of comfortable breathable fabric, you'll love wearing these just as much as your partner will love seeing you in them!
One size fits most lovely ladies size XS-Medium, with a bit of stretch to the fabric, they fit comfortably!
Available in 4 lovely colors with matching bunny tails on each! 
Material: 95% cotton 5% spandex
Size: Fits for hip 80cm-100cm.