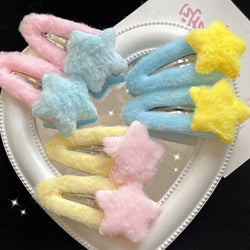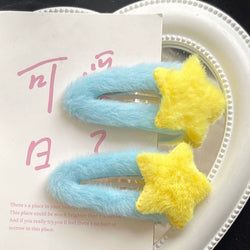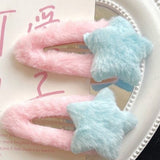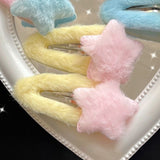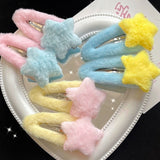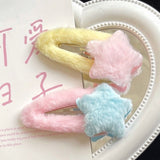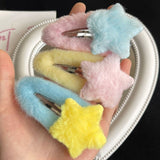 Introducing our Fuzzy Star Hair Clips - the perfect accessory for anyone looking to add a touch of kawaii, cute, fairy-kei, or pastel style to their hair!

Made from soft and fluffy furry fabric, these oversized hair barrettes come in 3 color styles to choose from, and feature adorable star embellishments.

Perfect for adding a pop of color and texture to your outfit, these hair clips are both functional and stylish.

With their fun and whimsical design, they're sure to become a staple in your accessory collection.

Whether you're dressing up or dressing down, these Fuzzy Star Hair Clips are a must-have!