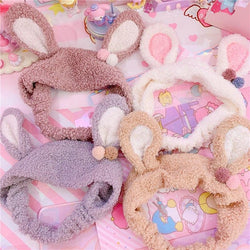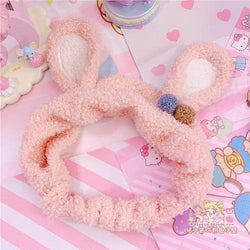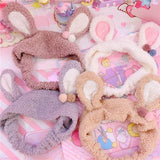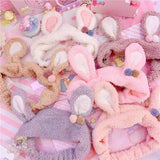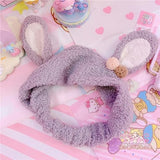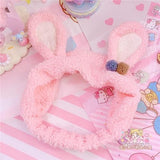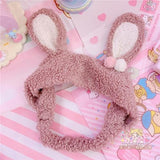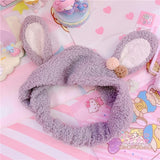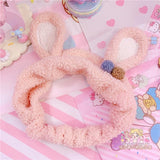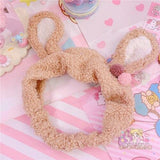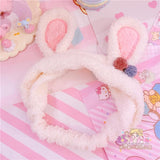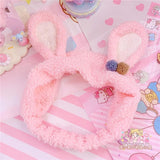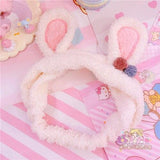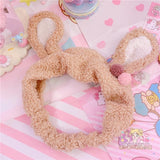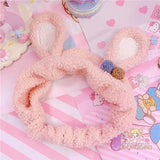 These sweet fluffy and fuzzy bunny-eared headbands are both practical AND kawaii!

Cute little pom poms adorn the ears, and pet-like faux-fur that feels great to the touch! 

Use them to hold your hair back while you wash your face, or keep your hair back while you work out. Or, wear it purely as a fashion statement - they're practical, sweet, and perfectly adorable! 

Choose from four cute colors, each with sweet little bunny ears on top that are beautifully details! You'll want to collect them all!