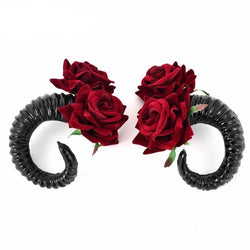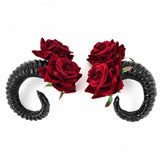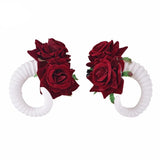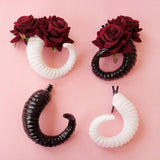 Devil Horn Ram Hair Clips
These beautifully designed gothic devil ram horns are the perfect accent for any occult and pagan themed photo shoot, costume, or bold statement apparel! 

These lolita inspired devil hair barrettes are perfect for halloween, or everyday gothic wear!
Eat your heart out, dark gothic babes!

Ram horns are made out of thick high quality PVC, with a realistic design, and gorgeous dark red roses! (or choose the plain version)

Choose from black or white to suit your personal goth aesthetic.

Comfortable and light weight enough to be worn effortlessly, with secure hair clips!