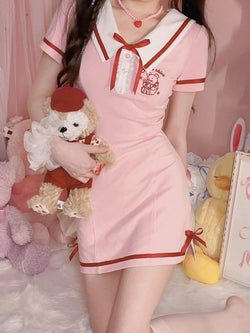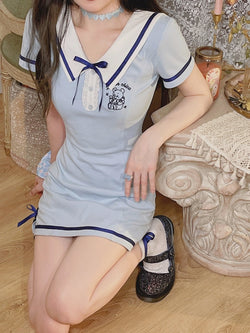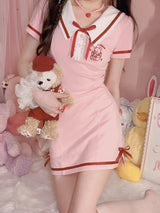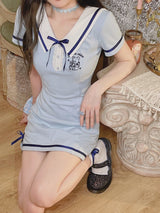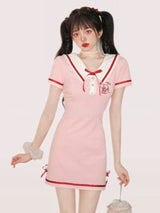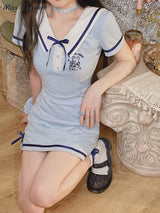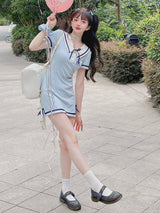 Introducing the perfect dress for any kawaii pink princess with serious academia vibes. 
Made of thick, high-quality knit material that will keep you warm and comfortable all day long.
With short sleeves and quirky sailor style collar with buttons puts it over the top.
The dress features a hand-embroidered adorable bear on the chest, adding a touch of cuteness and uniqueness to this classic sailor dress design.
The dress is adorned with cute ribbons and red silk embellishments, adding a touch of elegance and fairy-like charm.
The pastel pink dress is inspired by angelic fairycore fashion, making it perfect for any occasion, from casual outings to special events.
The dress's pink color adds sweetness and femininity.
This dress is perfect for layering, style it with a cardigan, denim jacket or coat to make it more stylish.
The dress is available in three sizes.
Get your hands on the Pink Knit Fairycore Dress today, and take the first step towards achieving your perfect fairycore ensemble.