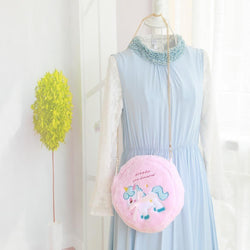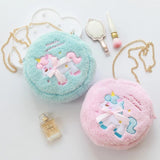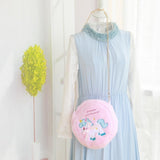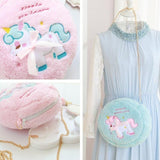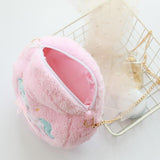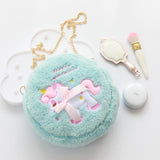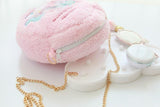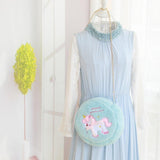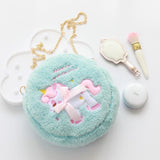 These milky pastel fluffy lolita purses are a must have item for any kawaii babe with a love for kawaii and lolita fashion! Especially fairy kei and sweet lolita themes.
These fuzzy and soft embroidered handbags feature a cute circular design, with silky bows, hand embroidery, and a long crossbody strap for easy wear! 
Made of high quality long lasting materials, with secure zipper pouch to keep all your kawaii goods secure.
Choose a blue unicorn or a pink unicorn!