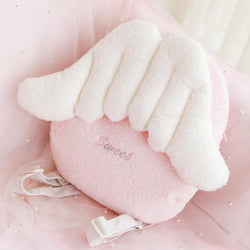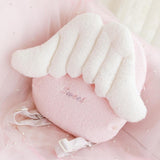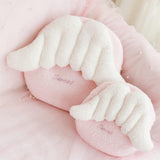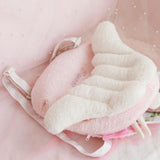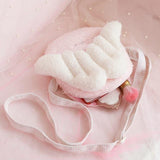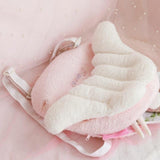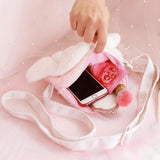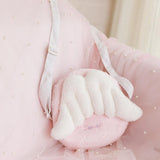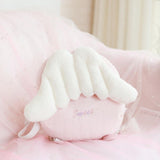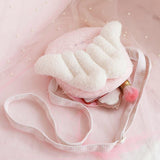 Sweet Angel Plush Backpack
 This gorgeous plush pastel pink backpack features 3d white angel wings inspired by magical girls everywhere, with the word "sweet" embroidered into the middle. 
WIth adjustable straps, this will suit anyones kawaii storage needs.
Choose from a lovely backpack style ,or a slightly smaller cross body style handbag/purse!
Perfectl for those milky pastel angel aesthetics!