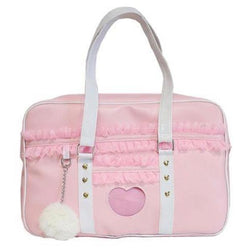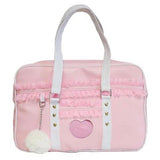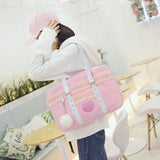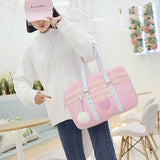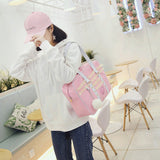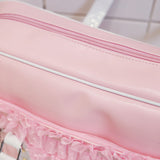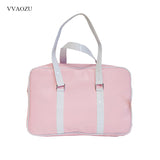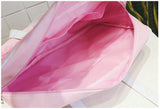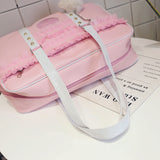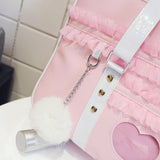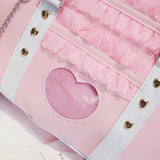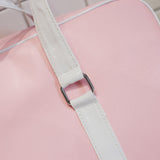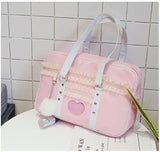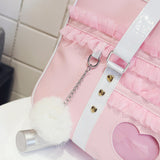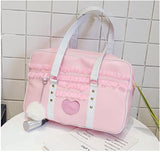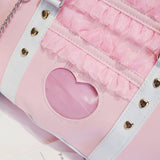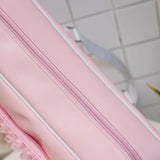 This sweet pastel pink duffle style handbag has so many kawaii details! 
With white or pink lace trim, cute hearts, ribbons, and bows, along with a secure zipper closure, pom pom keychain, and spacious interior, what more could you ask for in a handbag?
Inspired by traditional girly fairy-kei and pink aesthetic fashion! 
 Straps are long enough to be worn over your shoulder as a shoulder or gym bag, or held like a traditional purse.