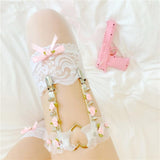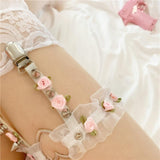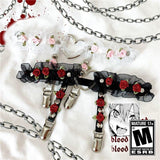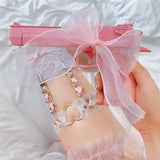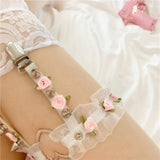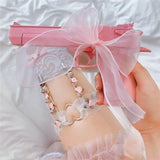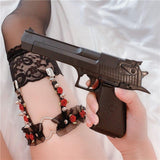 These stunning vegan leather & chiffon silk garter belts have high quality rose bud flower petals adorned across the belt, with contrasting metal spikes for a sexy punk rock aesthetic meets girly!
Quality metal heart adds a special flare fit for a seductive princess! 
This thigh harness fits most kawaii cuties with 35-55cm thighs (or wherever you'd like to wear it!)
Sexy, sultry, sweet, and girly!