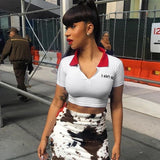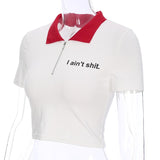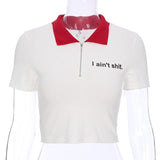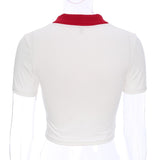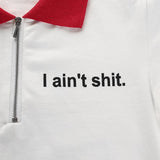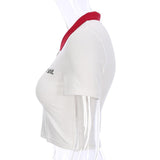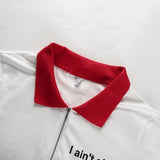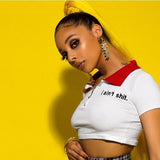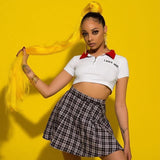 This fiesty white & red collared zip up crop top is so unique and adorable, you'll be sure to score endless compliments!
With the humble phrase "I Aint Shit" on the chest, what's not to love about this quirky little belly shirt?
Made of comfortable material, and a flattering bright white, this hipster-esque crop top will look adorable on any little!
Available in sizes up to large. Measure first, and choose a size up when in doubt!