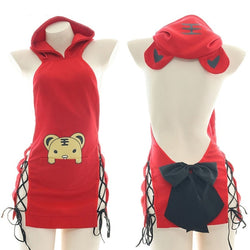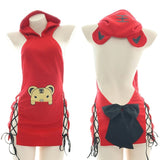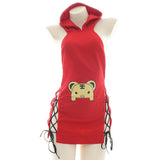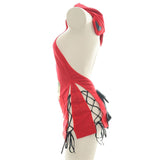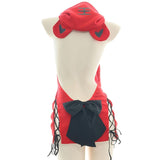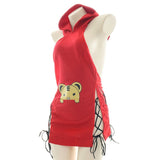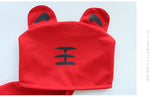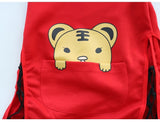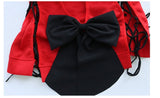 Angry Lucky Bear Sweater Dress
This adorable baby bear hoodie has endlessly cute details like a sweet bear ear hood, corsetry along the sides, and a sweet little bear peaking out of a kangaroo pouch on the front! 
In a bright red & black color palette, this sweater dress will turn heads.
Pari it with leggings, or wear it with nothing else for a racier look!
Seductive scoop open back with a large black bow on the bum! 
Cute little bear ears adorn the cozy hood!
Available in one size.