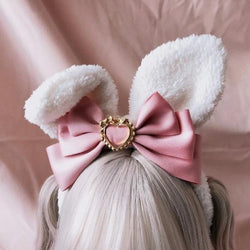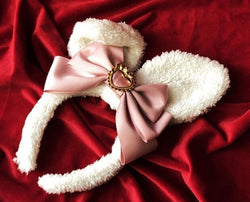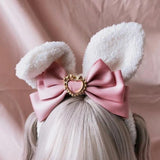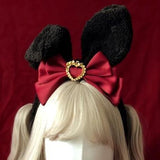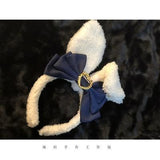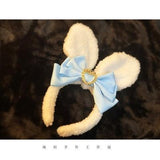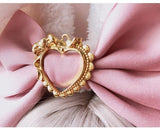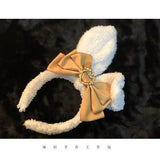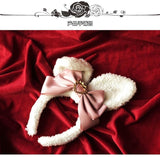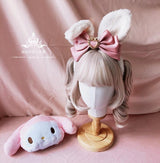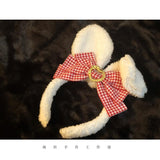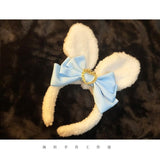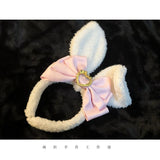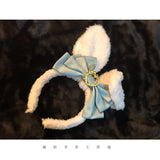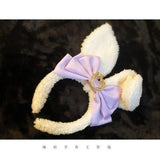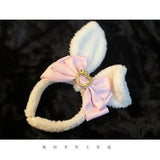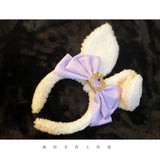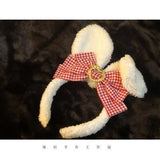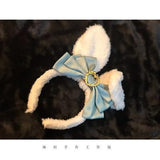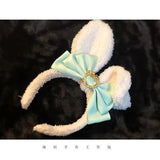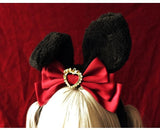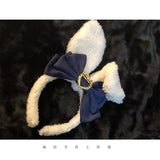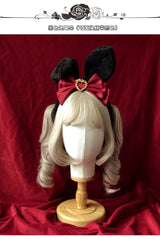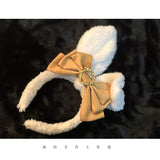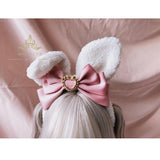 These luxurious fuzzy bunny ears with satin ribbons & encrusted jewels and made for the most regal of baby buns!

With cute flexible and bendy ears, you can shape them to your hearts delight.
Perfect for lolita cosplay, or just being adorable af with the cutest headband imaginable! 
Ultra soft plush fabric in an array of colors, and high quality satin ribbons layered just right!
These headband fits almost anyone's head size, and is super comfortable to wear!