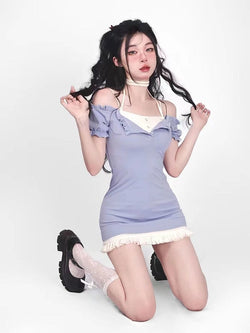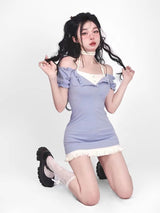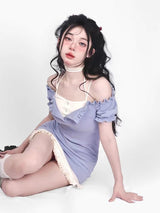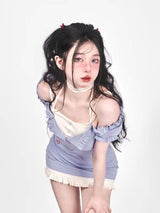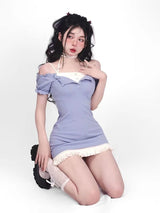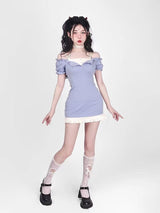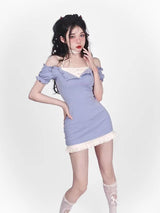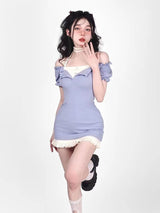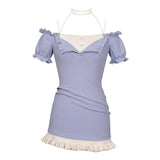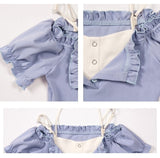 Introducing the Blue Summer Day Dress - your ticket to cute and angelic summer vibes! This playful babydoll dress is the perfect addition to your wardrobe for those warm sunny days. Check out its amazing features:

 Cute and angelic: Get ready to channel your inner fairy with this adorable blue and white dress.
Soft cotton fabric: Made from a soft, breathable cotton blend, this dress will keep you feeling cozy and comfortable all day long.
Ruffle trim: Add a touch of whimsy and charm with the delicate ruffle trim that adorns the hemline.
Unique "layered" look: The dress gives an illusion of layered style, adding an interesting twist to your outfit.
 Fairycore vibes: Embrace the fairycore aesthetic with the soft knit fabric and dreamy color combination.
Versatile and playful: Perfect for picnics, brunches, or a stroll in the park, this dress is as versatile as it is stylish.
Get ready to feel like a summer fairy in the Blue Summer Day Dress! It's time to bring some enchantment to your wardrobe.